This week I'm sharing links to a couple of the BIG bloggers that I love to read! Both of these women were speakers at
The Relevant Conference
a couple of weeks ago. If you don't follow/subscribe to them already. I would definitely suggest it!!
*Courtney at
Women Living Well
is a joy to be around! She has a love for her Lord and her sweet family! She blogs about living a life that is centered around Biblical principles even if it brings her bad feedback from her readers!!
*I also enjoyed meeting, Angie, who blogs at Bring the Rain. She is the wife of Selah's Todd Smith (who was also at the conference). God has done some mighty things in Angie and her family over the last few years. You'll have to visit her blog for the complete story, but if you have ever experience a loss of your child you will greatly encouraged by her testimony!!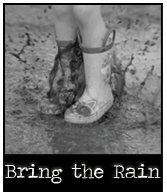 Have an AMAZING weekend, friends!